Ophelia Darmody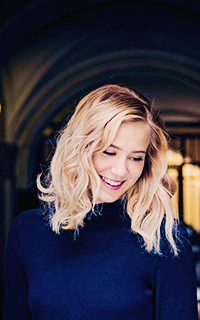 CRÉDITS : strangelove

INSCRIT LE : 24/05/2016
MESSAGES POSTÉS : 2402




LOOK IN THE MIRROR


RELATIONS

:


DISPONIBILITÉ RP

:

◆◆◆ (daniel, matthew, danny) (◇)

Sujet: Re: ○ all we want is to forget. Mar 29 Aoû 2017 - 19:52



Bonjour, le délai de rédaction de ta fiche et de réservation de l'avatar est dépassé. N'hésite surtout pas à demander un délai si nécessaire.

________________

A heart that's broke is a heart that's been loved
Jon Atlas




CRÉDITS : © autumnleaves (avatar), @tumblr (gifs), vsc (lyrics).

INSCRIT LE : 13/08/2017
MESSAGES POSTÉS : 42




LOOK IN THE MIRROR


RELATIONS

:


DISPONIBILITÉ RP

:

on (●○○)

Sujet: Re: ○ all we want is to forget. Jeu 31 Aoû 2017 - 17:08



Roman Haksson a écrit:

(c'est romane, romie ? )
(re) bienvenue

Ouiii, c'est moi.
Merci les meufs.

Sinon j'veux bien un délai, j'suis complètement à l'ouest des rpgs en ce moment mais je compte bien finir cette fiche.

________________

Can somebody help me out I can't find my feet I'm sinking in the deep can somebody pick me up the voice is too loud I'm losing in the crowd.